Saturday, September 11, 2010


Posted by

Laura Neil
at 10:16 AM


Friday, September 10, 2010
I have been out of the loop but I'm back. We are back from vacation and are getting back on a routine which means more consistent blogging. Thanks to everyone who comes back for FFF every week. We appreciate it. My goal this week is to get 25 Fabulous Friday Followers. I think we can do it ;) I will be out in the land of blogs promoting FFF to benefit us all. Happy Fabulous Friday!
September 10th-14th
Here's what you do...
2. Click on the Linky Tool below and add your blog.
3. Check out the other blogs on "Fabulous Friday Follow" and follow them too.
Linky will close on Tuesday evening at 12 PM PST
Happy Following!
XOXO, Laura and Sarah
P.S. What is a blog hop you ask!?!?
A Blog Hop, also known as blog hopping, is to move from one blog to another, reading posts or to leaving comments.

Where the mission is to gain more followers on your blog!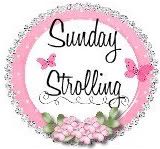 Posted by

Laura Neil
at 12:01 AM


Thursday, September 9, 2010
I cooked this batch of Chili at the beach, meaning to post before we left but just never had a chance.
We are home. Lily is back in school and is so happy.
It has cooled off here tremendously, r
eminding me of Fall and hoping it will last.
This recipe is based upon the chili my Mom use to make for us growing up. She is a wonderful cook. The Key ingredient in here is BEER! You can download recipe HERE!
1.25-1.50 LBS. Ground Turkey or Ground Beef
1 30 OZ Can of Kidney Beans
1 30 OZ Can of Tomato Sauce
2-3 Tablespoons of Tomato Paste
2 Tablespoons of Olive Oil
1/4 Teaspoon Red Cayenne Pepper
1/4 General All Purpose Seasoning
1/2-3/4 Cup of Brown Sugar
Directions
Brown the olive oil and seasonings in the pan.
Add in meat. Cover and brown till cooked through.
Add in your brown sugar and beer. Cook uncovered, for a bit to cook off some of the extra liquid.
Add in (drained and rinsed) kidney beans, tomato sauce, and tomato paste.
Cover and Cook for about 30 minutes, stirring occasionally until chili thickens to your liking.
My Side Notes...
I prefer to use canned domestic beer. Not sure why it is just my preference.
I used Turkey bc it has less fat but ground beef is really yummy too.
I cover the meat in the browning stage, it seems to make it cooked more evenly.
With turkey the fat content is so low, you might need to add in about 1/4 cup of water when browning.
Make sure you drain and rinse your kidney beans.
You can tweak the amount of sugar you use to your liking...I prefer mine a little on the sweeter side.
Great toppings for chili are shredded cheese, sour cream, oyster crackers and/or onions.
Do you have a favorite recipe we should try for the fall? Send it to us and if we like it we will post it ;)


Posted by

Laura Neil
at 10:05 AM