My husband loves wine. Not only does he love it but he's pretty knowledgeable about it also. I saw this cool ribbon with words transferred on it (I think at Potterybarn but couldn't find the picture again) and thought I could do that... the idea of words that people use to describe wine came to my head.
It would be neat to tie on wine decanters, glasses, bottles of wine, gifts and more.
You will need ribbon (I used a soft canvas one.)
An ink jet printer.
An iron.
Transfer paper ( I used
transfer paper from Dharma Trading Company
. The paper comes directions but it you want a really good tutorial check out
Lil Blue Boo.)
You can download it below for free. Download is printed backwards so it will transfer correctly!
I printed 4 sheets out for 1-9 Ft. spool of ribbon.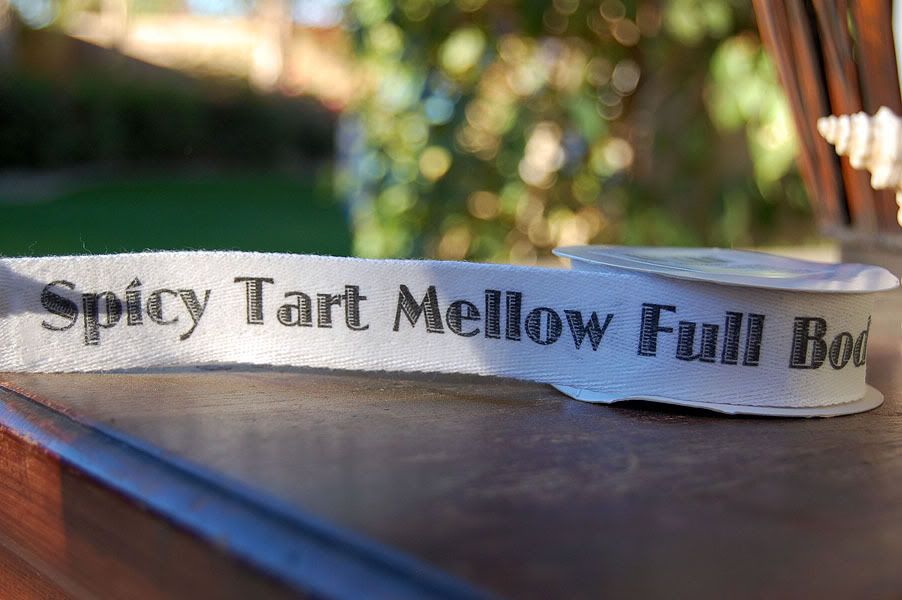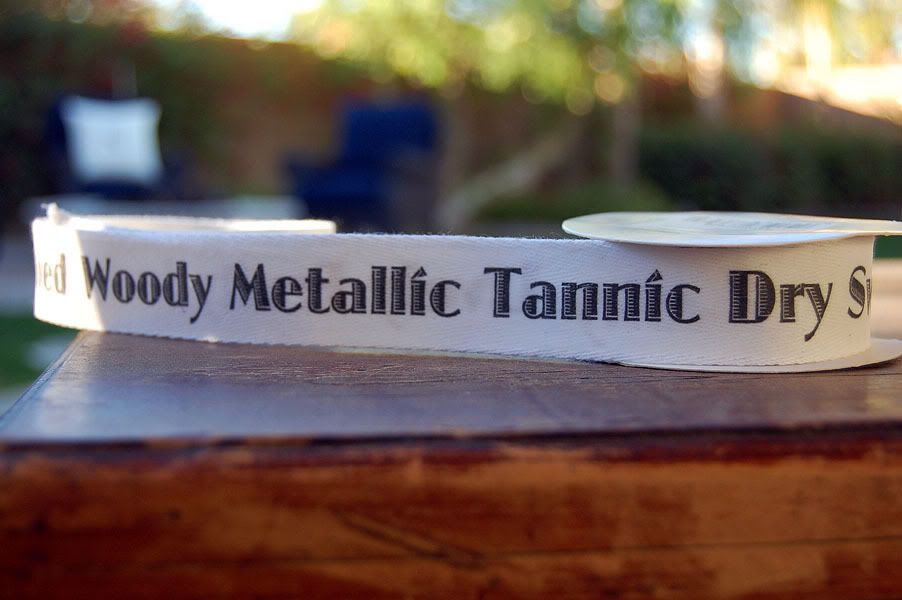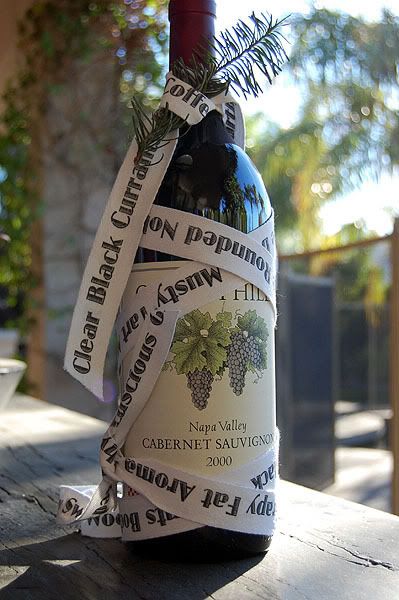 Words that describe wine